How it works
Drive product-led growth,
no engineering needed
Capture your app

Create a pixel-perfect frontend copy of your existing demo environment, no engineering required.

Overlay guides

Turn your app into an interactive story with product demos created through our no-code flow builder.

Customize the data

Edit text, elements and images to tell a compelling product story.

Share with leads

Share the link to your product demo via email or embed directly on your website.
Tell a story with an easy to use no-code flow builder
Visualize and build your entire product demo story in one place. Update your demo to match UI changes or feature releases in seconds.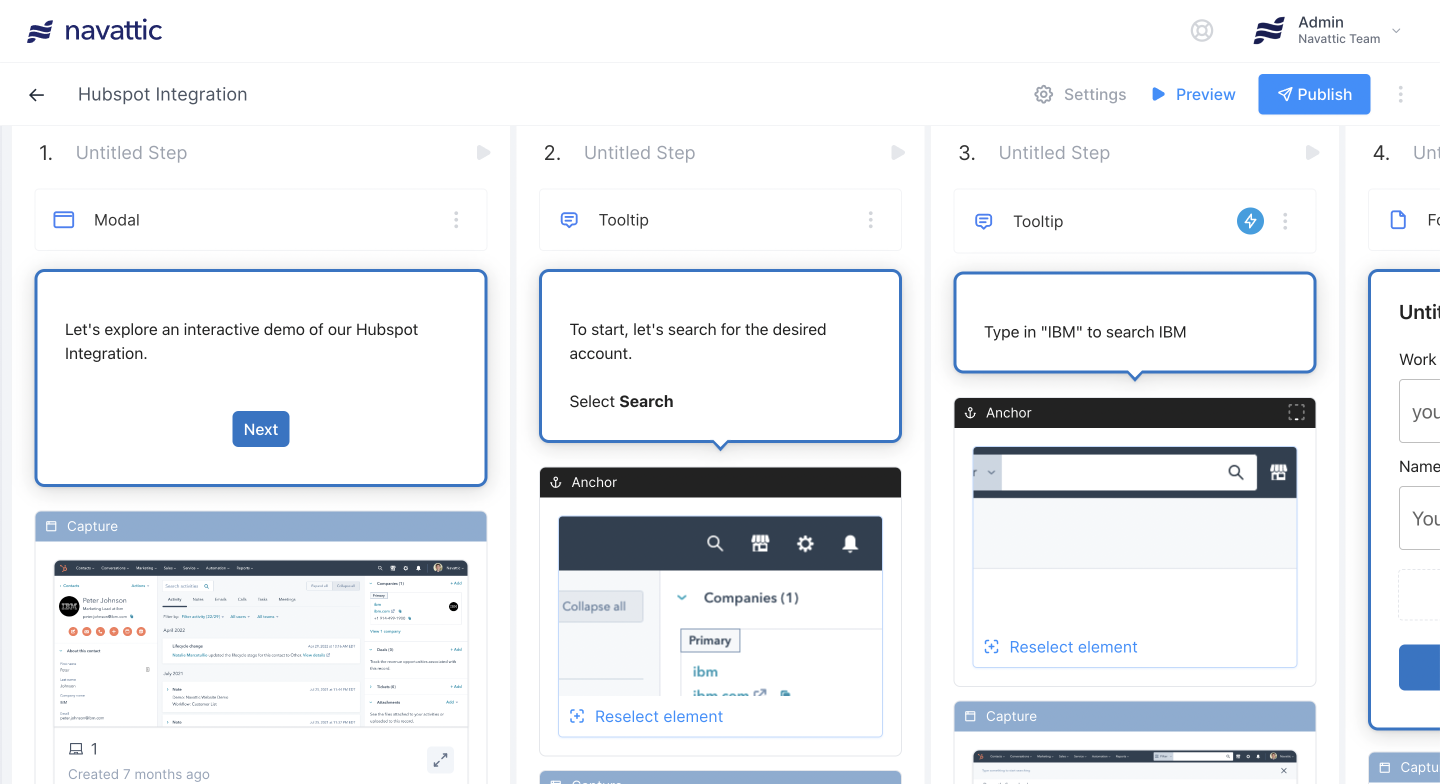 Customize your app's data using our advanced editors
Edit the text, images, and blur or delete elements on any screen. Clean up messy demo environments or customize your demo for specific accounts.
Share with leads using a direct link or embed
Send demos to prospects or customers in one click. Choose to embed, personalize, or mobile optimize any of your demo links.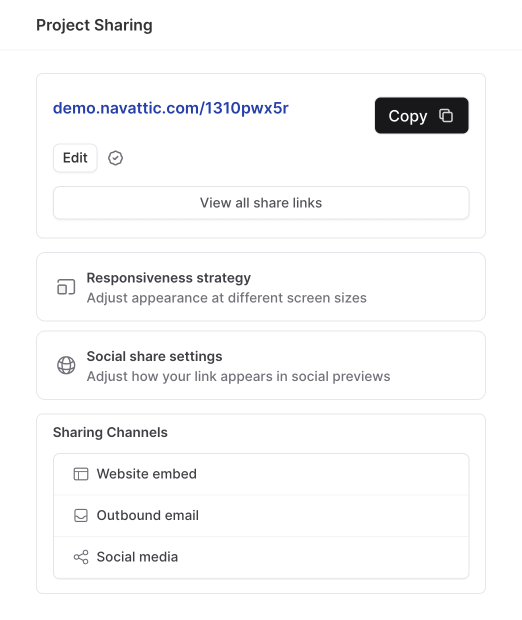 Measure the impact of your product demos
Analyze demo completion and drop-off rates. Integrate with your CRM or combine with in-app data to understand how demos affect down-funnel behavior.